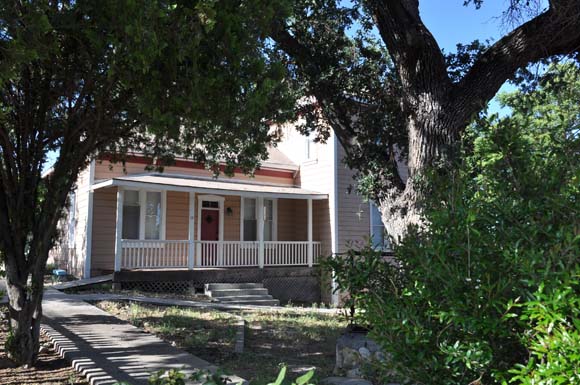 1806 Pine Street, Paso Robles, CA 93446
$ 495,000 JUST REDUCED!!!
A Paso Robles classic! Just six blocks from City Park, this charming 1661 sq ft home has the feel of a bygone era with high ceilings and a spacious kitchen. In fact, assessor records date to 1900, although they have not been verified. One bedroom is upstairs. A top room that might have been an attic at one time was finished off to be a great playroom for kids (the ceiling is a little low for adults). The front porch overlooks a large yard with an ancient oak tree. It adjoins 18th Street, which is undeveloped.
Note: The current contract is subject to sale of 823 17th Street. Backup offers are welcome as the buyers have 14 days to enter into a contact for the sale of their house.