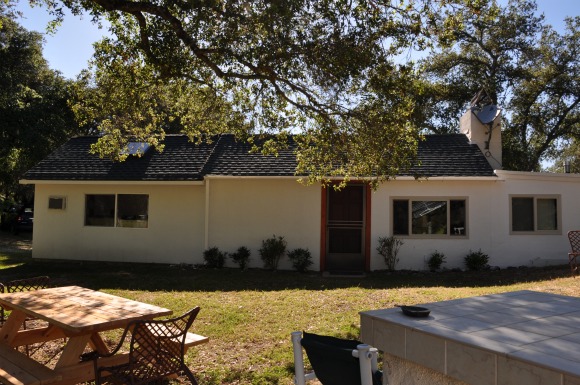 3490 Charcoal Road, Paso Robles, CA 93446
$ 150,000 CLOSED
A Real Getaway! Cozy, comfortable cabin with great privacy perched on a ridge overlooking the Franklin Creek Valley. Truly remote, this cabin is all set up and easy to use. Complete solar system runs it all. Separate screened sleeping, meditating room and auxillary bathroom with outdoor shower provides plenty of room for guests too. Looking for peace and quiet? This 21-acre property may be your spot! Please note: cash only, this property will not qualify for conventional financing.
PDF Flyer































A client who didn't respect the creek.reek.

But we got him out before the creek really came up!