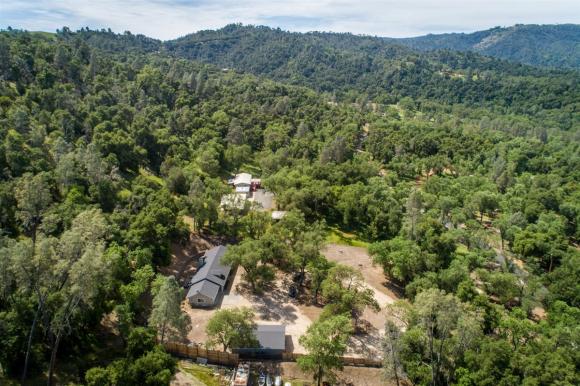 5960 Aluffo Road, Paso Robles, CA 93446
$ 630,000 CLOSED - Represented Seller & Buyer
A Great Getaway Home. Beautifully maintained, this 2400 sq ft home has been designed for minimum upkeep and maximum fun. There are four bedrooms, two baths, a two car garage, and an open floor plan offering the opportunity for convivial conversation with your family or guests while preparing meals after a fun day on Lake Nacimiento water skiing, wave running, cruising or fishing!
This vacation-ready property also features a great detached workshop and "drive-through" boat/toy garage and is just a short drive down Aluffo Road to "The Point," Running Deer's day use and launch area.
A wrought iron gate secures the entrance and there is fencing around the most useable portion of the 5 acres.
Maintenance is minimal so you can rest, relax, and enjoy the peace, quiet, and fun of the Lake.
Click here for the downloadable topo map.
Click here for the downloadable flyer.